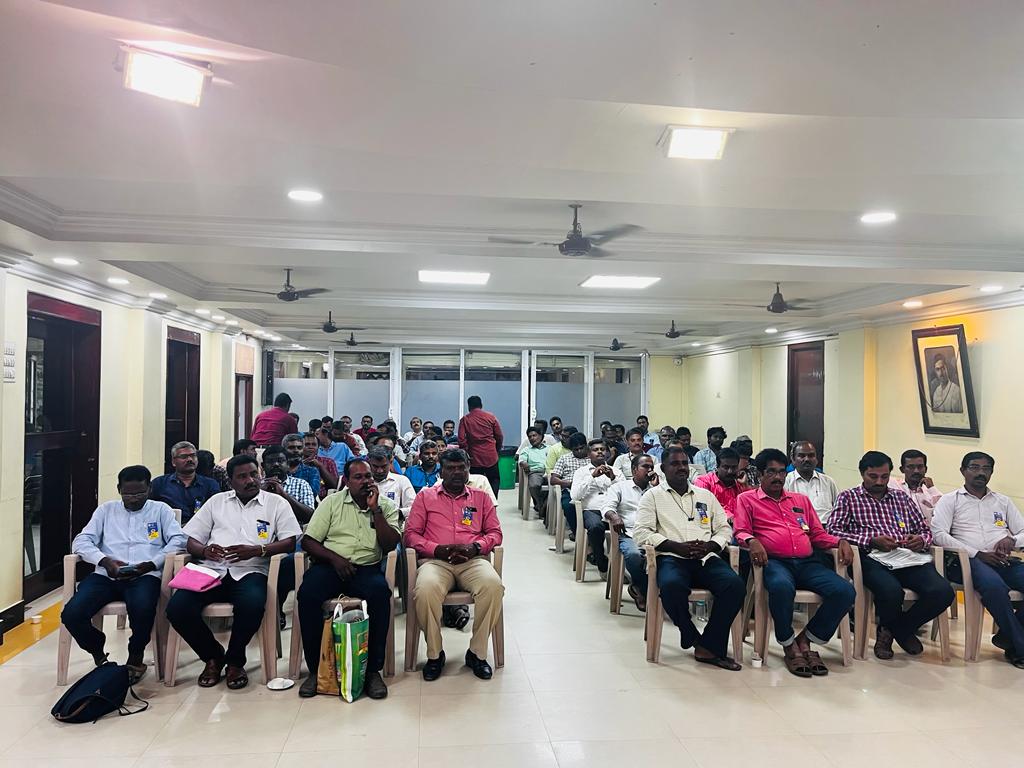 🟩🟨🟩🟨🟩🟨 🟩🟨
An Inspiring Election Campaign Meeting of SEWA and SNEA was held on 18-08-2023 evening at Hotel RHR Coimbatore. Along with the SNEA GS Shri M S Adasul, our GS SEWA Shri N D RAM attended and listed the failures of AIGETOA and its assurances given to SEWA and also its Anti SC/ST activities.
P N Perumal NCA, Shri S Panneer Selvam NFS&CS, Shri Vairamani CP, Shri V Nagamani CHQ Advisor are also delivered Campaigning Speech in favour of SNEA. Shri Saravana Kumar COS welcomed all. DPDS and other Office Bearers of neighboring Districts Erode, Dharmapuri and Coonoor including Hony Circle Advisors Shri A Sivaraman, Shri Sadasivam and K C Palanisamy were also attended and honoured our GS.
The active and committed role of Shri Kamalakkannan DS in organising the meeting was tremendous.
Special THANKS to Shri Mukesh DP, Shri T Kamalakkannan DS,
Shri Vijay Sundar Dy DS, Shri Senthil Kumar DFS and other Office Bearers of Coimbatore for their affectionate hospitality.