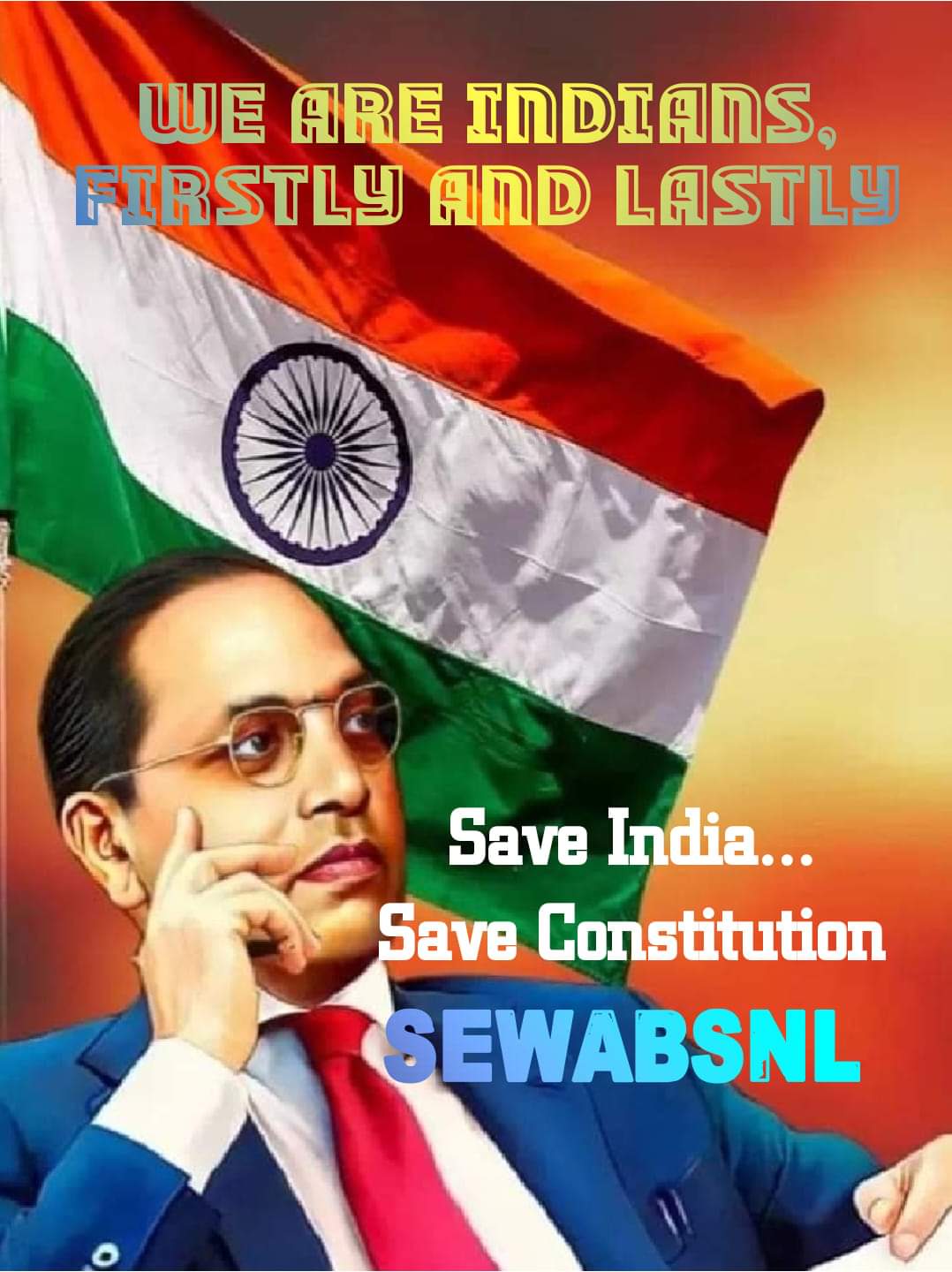 Today 15-08-2023, we are celebrating the 77th anniversary of our Country India. On this auspicious occasion, SEWABSNL CHQ extend Best Wishes to the Leaders and Members of SEWA of all layers.
Let us once again remember and commemorate the sacrifices and vision of our Leaders who dreamed up a free and strong nation for us.
Indeed, there was Only One Man in Modern India, who was fighting silently, not only for Political Independence , but also for Social, Economical and Religious.
He fought not only with British rulers but also with our own Countrymen for Complete Independence of SC/ST Communities which was in bad need of Independence, It was Our Saviour, Architect of modern india, the Father of the indian Constitution Babasaheb Dr B R Ambedkar, who stood and fought for the Rights and Welfare of Oppressed section throughout his life.
He was the Personality who fought for real Independence in a true sense while all other leaders were partial view about Independence.
Hence, in the History of India, Babasaheb Dr B R Ambedkar and Independence are not Two words but Synonyms.
We the Leaders and Members of SEWA should remember Babasaheb Dr B R Ambedkar on this 77th year of India's Independence and take pledge to Save 'Constitution of India' framed by our Liberator Babasaheb Dr B R Ambedkar to protect the Secularity, Unity, Integrity and Sovereignty and annihilate all evils, particularly caste based cruel and barbaric atrocities still prevailing against SC/ST Communities.
Jai Bheem.
Jai SEWA.