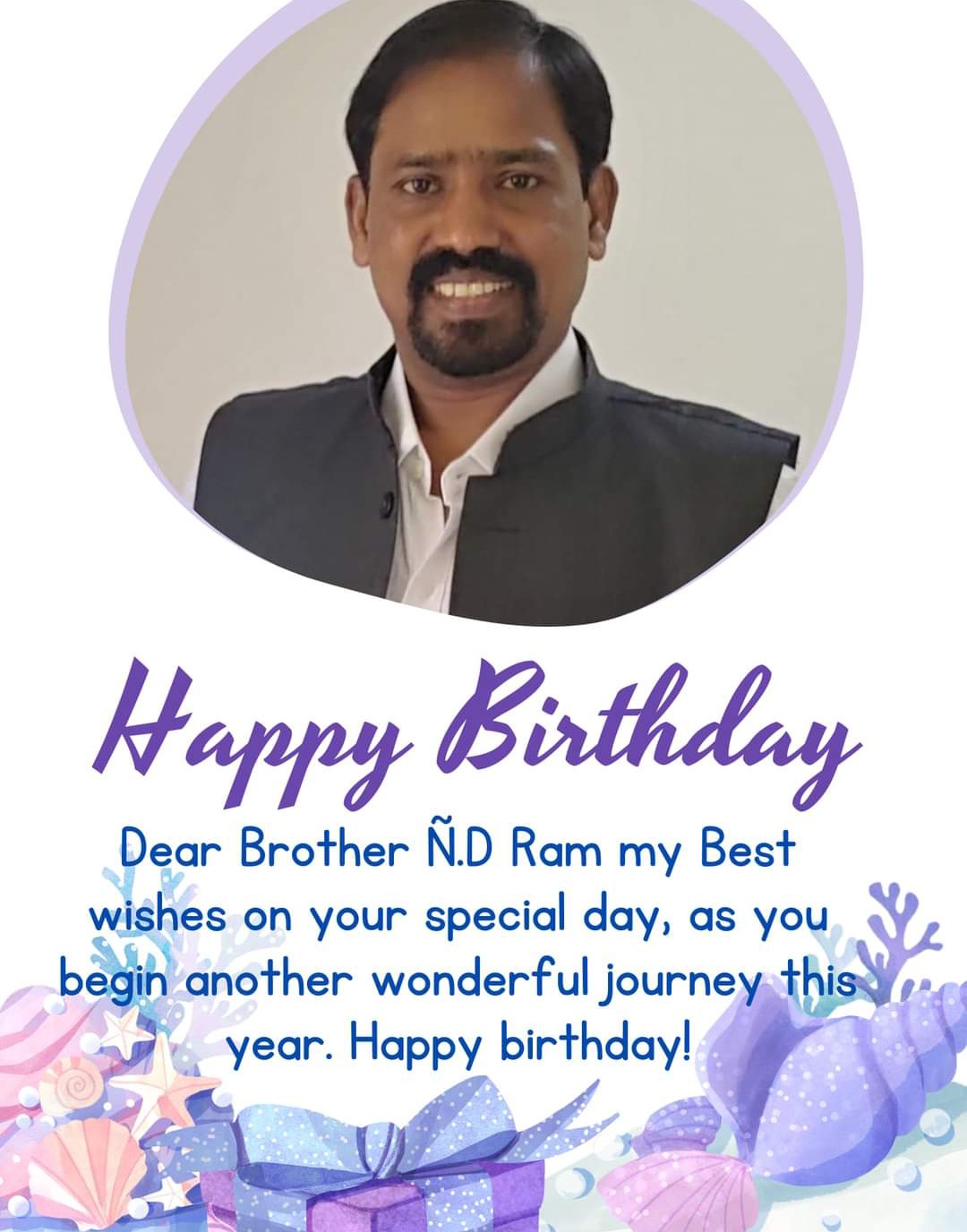 A Dynamite Champion,
Kindhearted Stalwart,
A Great Simplified
Chief of SEWA Army,
The only Four time
Incessant and Successful GS of SEWABSNL,
The only multi Dimensional personality holding CHQ high profile i.e AGS, FS, NP and now GS
since formation of SEWABSNL until this time without a pause or interruption,
An honest, devoted tireless
True Fighter for the welfare of total SC/ST Employees
Working in BSNL,
An unflagging
Leader taking
Flawless efforts
to Safe-guard the
Reservation roster and Constitutional rights,
A Faithful, True Blue, Sincere Promoter of Our Prestigious SEWABSNL,
An Incomparable
Redeemer, Rescuer
Who continuously striving to save the esteemed  Sovereignty of our high Status Institution SEWABSNL from
Unscrupulous, Divisive
Rabble-rousers
Power-Mongers,
That's Our compassionate, tender-hearted GS,
Brother *N D Ram.*
Yes Brother
You are a Fantastic Example of Wisdom, Leadership,
Foresight and the Best Mentor of our growing Functionaries of SEWABSNL.
Today and the Future.
You will be in the
Minds of Loyal, Ardent  Members for Your Relentless,
Resourceful and
Honest Leadership always.
Long Live Brother,
With Happy and Healthy to Serve for Our SEWABSNL,
as well as Society.
With Warm Wishes
*P N Perumal*
National Chief Advisor
SEWABSNL