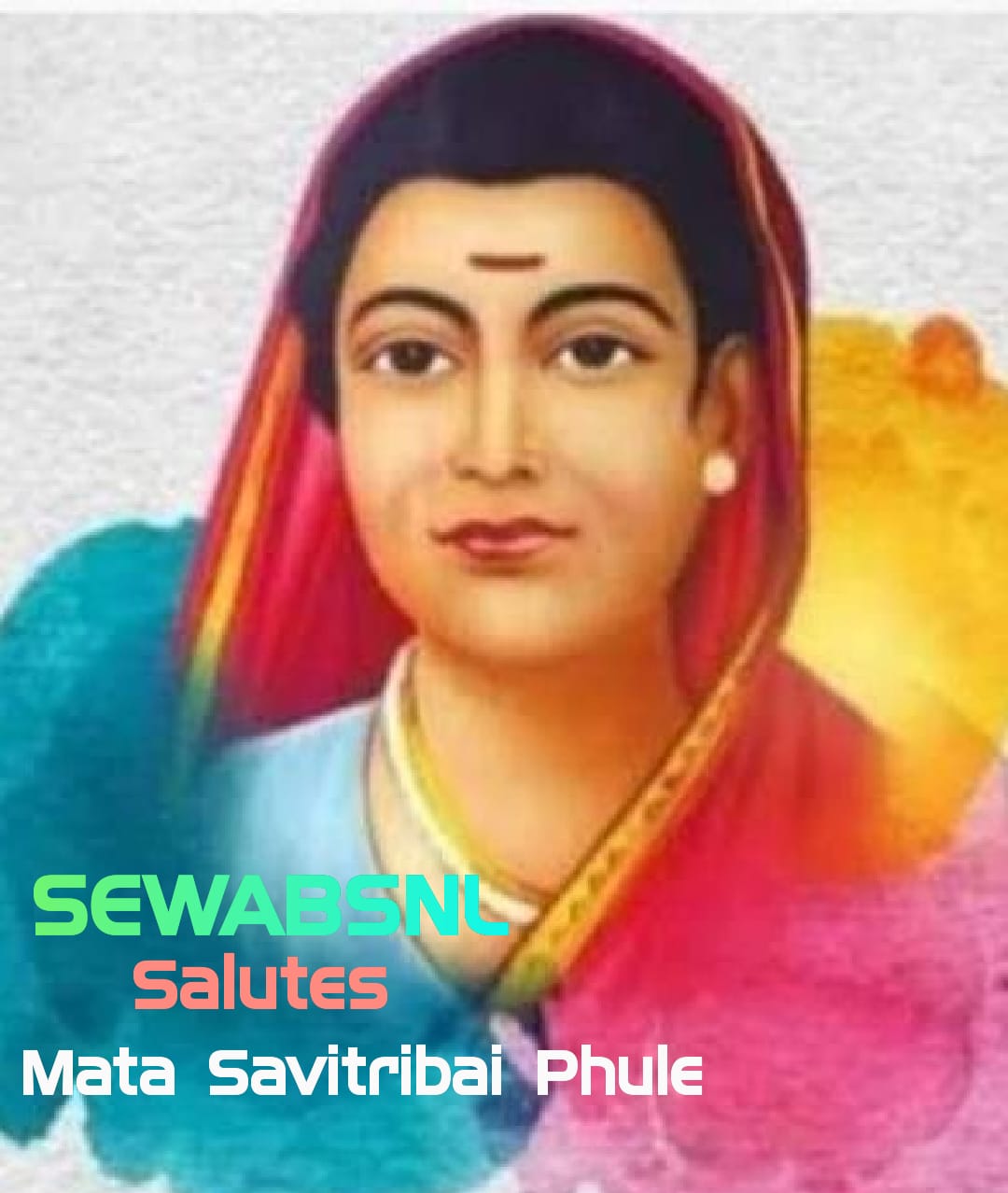 ❤💛💙💚💜❤💛💙
January 3, 2023
is the 192nd Birth Anniversary Day of the Great Sacrificed Personality Mata Savitribai Jyotirao Phule. She born on 3, Jan 1831 and died on Mar 10, 1897 by plague, while serving plague patients.
Mata Savitribai Jyotirao Phule was the first female Teacher (1848) in India. She was a trailblazer in providing Education for girls and for ostracized portion of society. She opened School for Upressed and Depressed Girls in 1854 with her husband Mahatma Jyotirao Phule, who is one of the 'Guru' of our Saviour Babasaheb Dr B R Ambedkar.
She always used to carry an extra saree with her because trolls of that time would pelt her with dung & stones for breaking caste and gender barriers to get educated and to educate marginalised. Her resistance paved the way for the girls' education we take granted today.
There after, sympathising with the plight of widows, she built a large shelter in 1864 for destitute women. She strongly fought cruel atrocities against women. Her life is heralded as a beacon of women's rights in India. She is fondly referred/called as the 'Mother of Indian feminism'.
Mata Savitribai Phule's relentless efforts and endless contributions along with Mahatma Jyotirao Phule towards eradication of untouchability, gender bias, child marriage, sati, women's rights, casteism, varnas and manudharma are remembering and remarkable for ever.
SEWA BSNL Salutes to the Great Lady, Indian Social reformer, First female teacher of india, Mother of Indian feminism Mata Savitribai Jyotirao Phule, on her 192nd Birth anniversary.