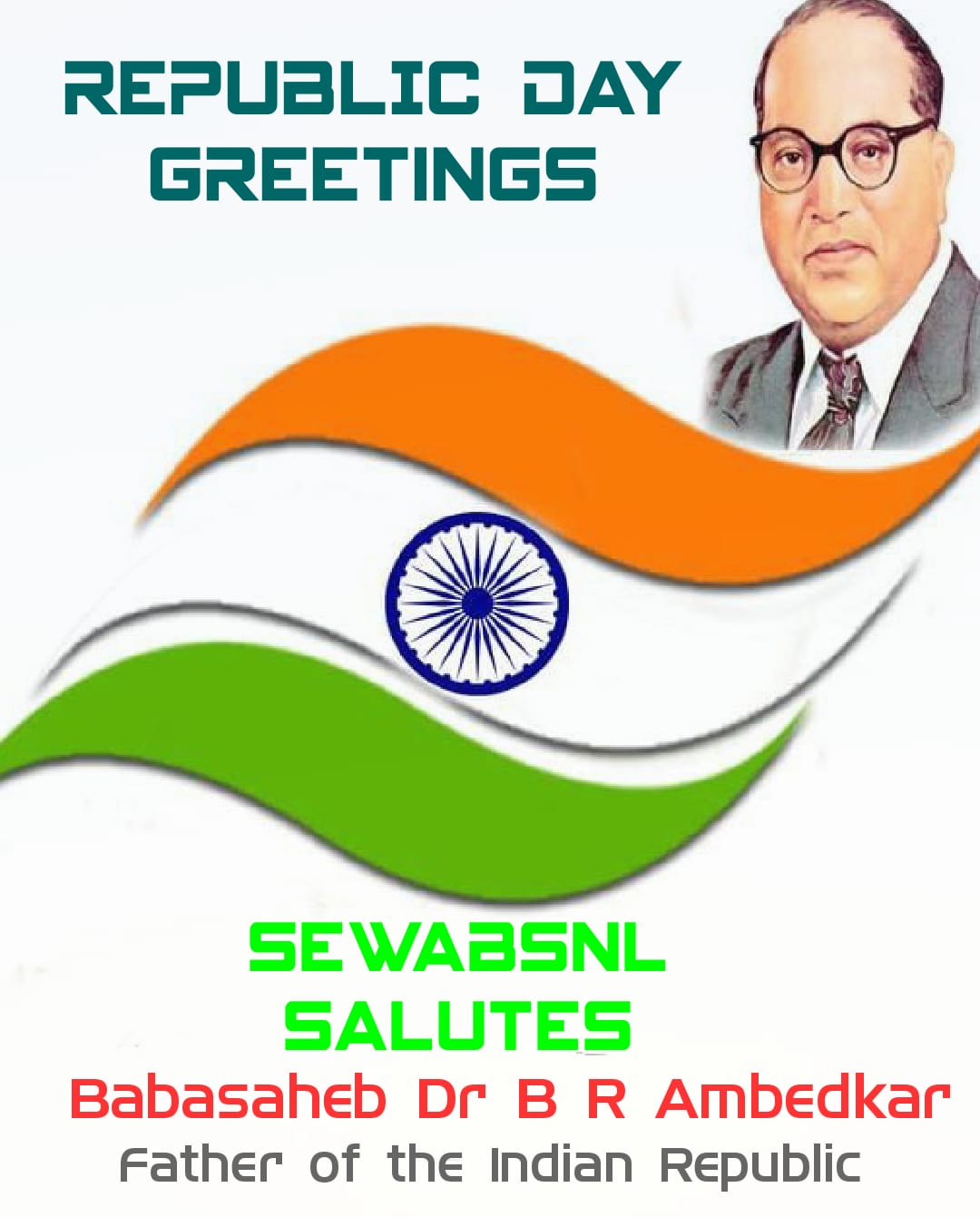 🇹🇯🇹🇯🇹🇯🇹🇯🇹🇯🇹🇯🇹🇯
Today 26-01-2022, Indians of all across the country are proudly Celebrating 73th Republic Day. This Day is of Great Pride for all Indians, especially members of Scheduled Castes and Tribes Communities. Because, On this day in 1950, Our Indian Constitution, drafted by Our Saviour Babasaheb Dr B R Ambedkar, came into effect and India became a Sovereign and Republic Nation with Preamble Justice, Liberty, Equality and Fraternity.
On this auspicious Babasaheb's Day, SEWABSNL Wishing you all, remembering the Father of Indian Republic, Bharat Ratna Dr B R Ambedkar who gave us the Best Constitution in the world.
Let's Soldiers of SEWA Proudly Salute him.