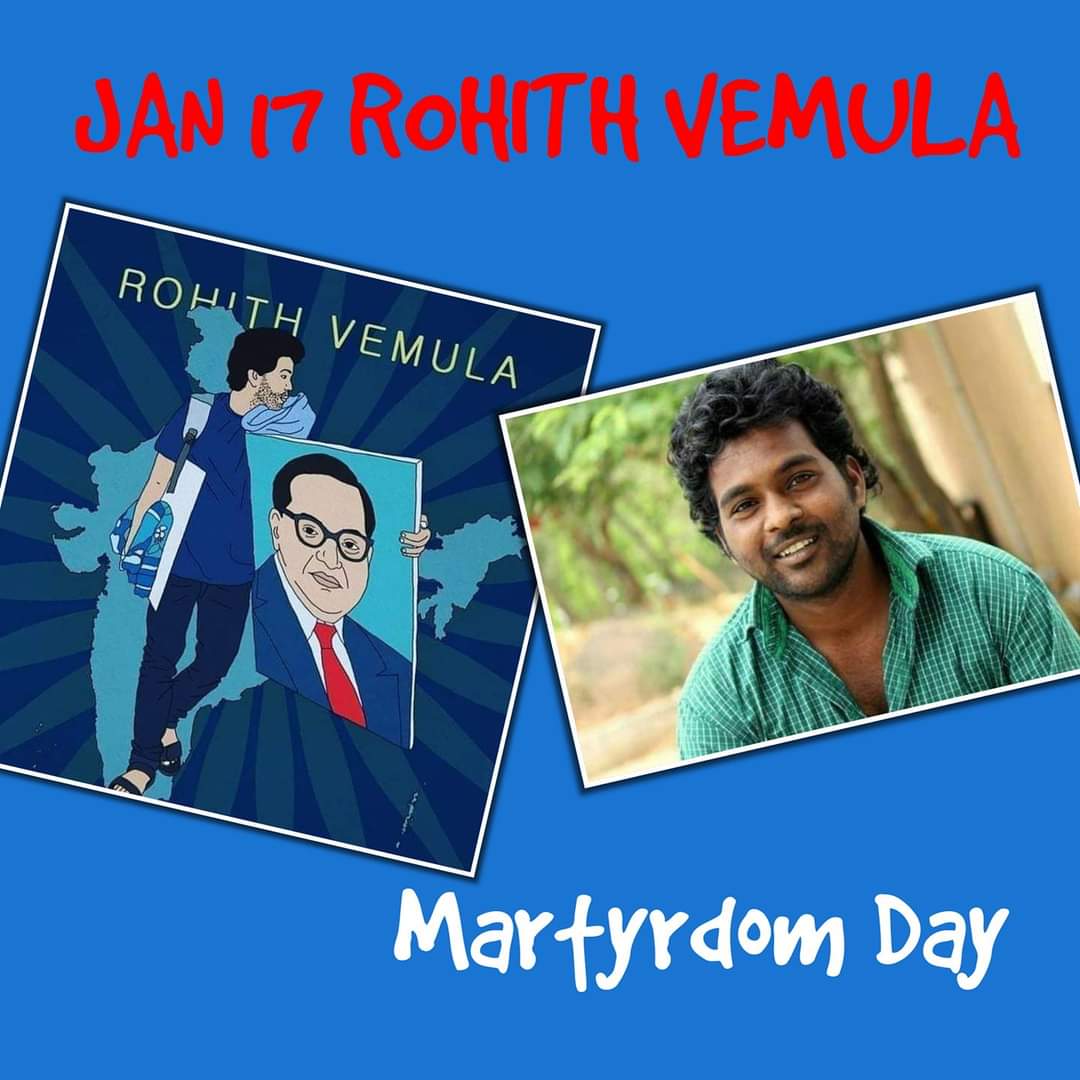 Rohith Vemula ended his life as a consequence of his expulsion from University of Hyderabad's Students Hostel under pressure by ABVP, a Student outfit affiliated to the ruling BJP.
Rohith Vemula, alongwith his friends campaigned against ABVP for a united front comprising Marginalised Students, Strengthened Ambedkar Students Association. Ambedkar Students Association, under his very active role, 'WON' Students election in 2014, a first in University of Hyderabad history. This was the reason for his Expulsion, Harassment, Physical attacks, false complaints, Charge-Sheets and finally led him to Suicide. All because of BJP, RSS grounded ABVP to destroy Babasaheb's ideology and completely destabilize, defunct the Students Association effectively functioning in the name of Babasaheb by raising his mantra " Educate, Agitate and Organise".
We Love you Brother, We never forget you and your message to the society " My Birth is my fatal Accident". It will be remembered for ever.
We have definitely have progressed but not enough to stop this type of barbaric injustices continuing and increasing even today due to Manuvatis rule. But, We Can, by uniting our splitted forces.
Let's unite and Start looking in the same direction to eradicate social injustices and for empowerment in all fields.
Jai Bhim.