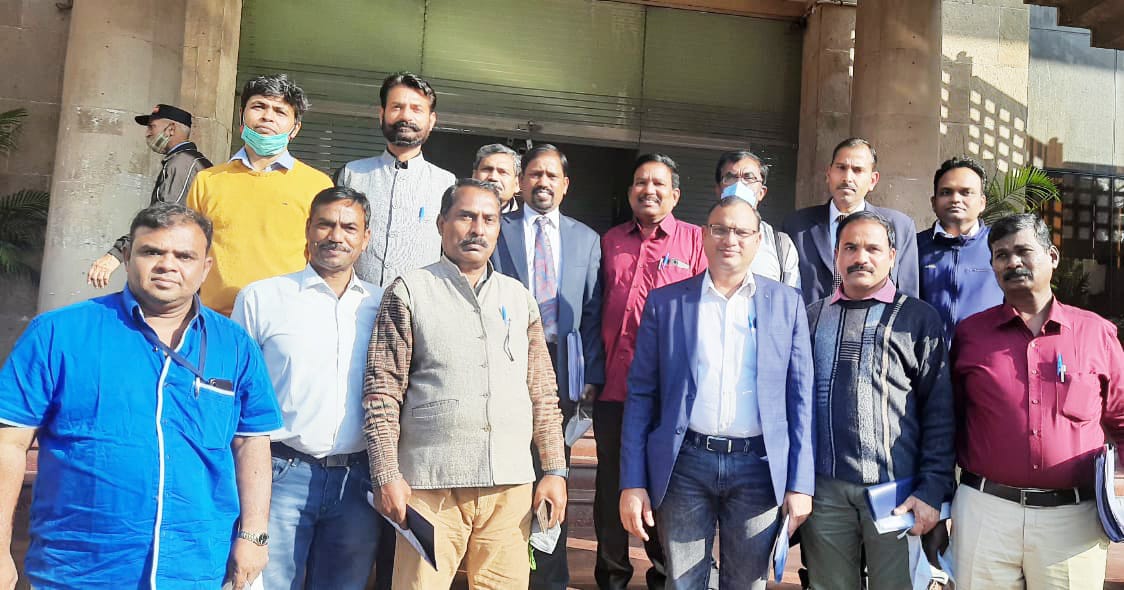 🔰🔰🔰🔰🔰🔰🔰
Seventh Quarterly Meeting of SEWA BSNL CHQ with BSNL Management held today 7/12/2021 Successfully. The Meeting was chaired by Shri Arvind Vadnerkar Director (HR). Shri R K Goyal PGM(Per), Shri Saurabh Tyagi Sr GM(Estt), Smt Anita Johri Sr GM(SR), Shri Jagdish Prasad GM&CLO(SCT), Smt Samita Luthra GM(Rect), Shri O N Tiwari Jt GM(Pers), Shri Ranvir Singh Chauhan DGM (SCT and some other AGMs/DGMs were attended in the Meeting and favourably responded to the issues related to them.
From our side, Shri S Titussam NP, Shri N D RAM GS, Shri S Panneer Selvam, Shri S C Meena AFS, R A Meena NVP-1, Shri Nitin B Molke Dy GS, Shri P S Das AGS(E), Shri Vijaypal AGS(N), Shri Tejpal Bairwa AGS(W), Shri Pradeep Kumar AGS(C), Shri P N Ahirwal OS(C), Shri Laxmanrao OS(E), Shri Santhosh Kumar OS(W) Shri Harvinder Singh OS(N) and Shri B Laxman OS(S) attended.
All the Agenda points Submitted by SEWA CHQ were deeply discussed. Director (HR) assured to considered the issues in a positive manner. Smt Anita Johri Sr GM(SR) officially welcomed all. General Secretary introduced all the newly elected CHQ Office Bearers and explained all the issues clearly to the Director (HR). At the outset, Director (HR) honoured jointly presenting bouquet of flowers by NCA Shri P N Perumal, NP Shri S Titussam and GS N D RAM. Vote of thanks given by Shri S Titussam NP. Minutes of the meeting will be posted within few days.
With regards
N D RAM
General Secretary