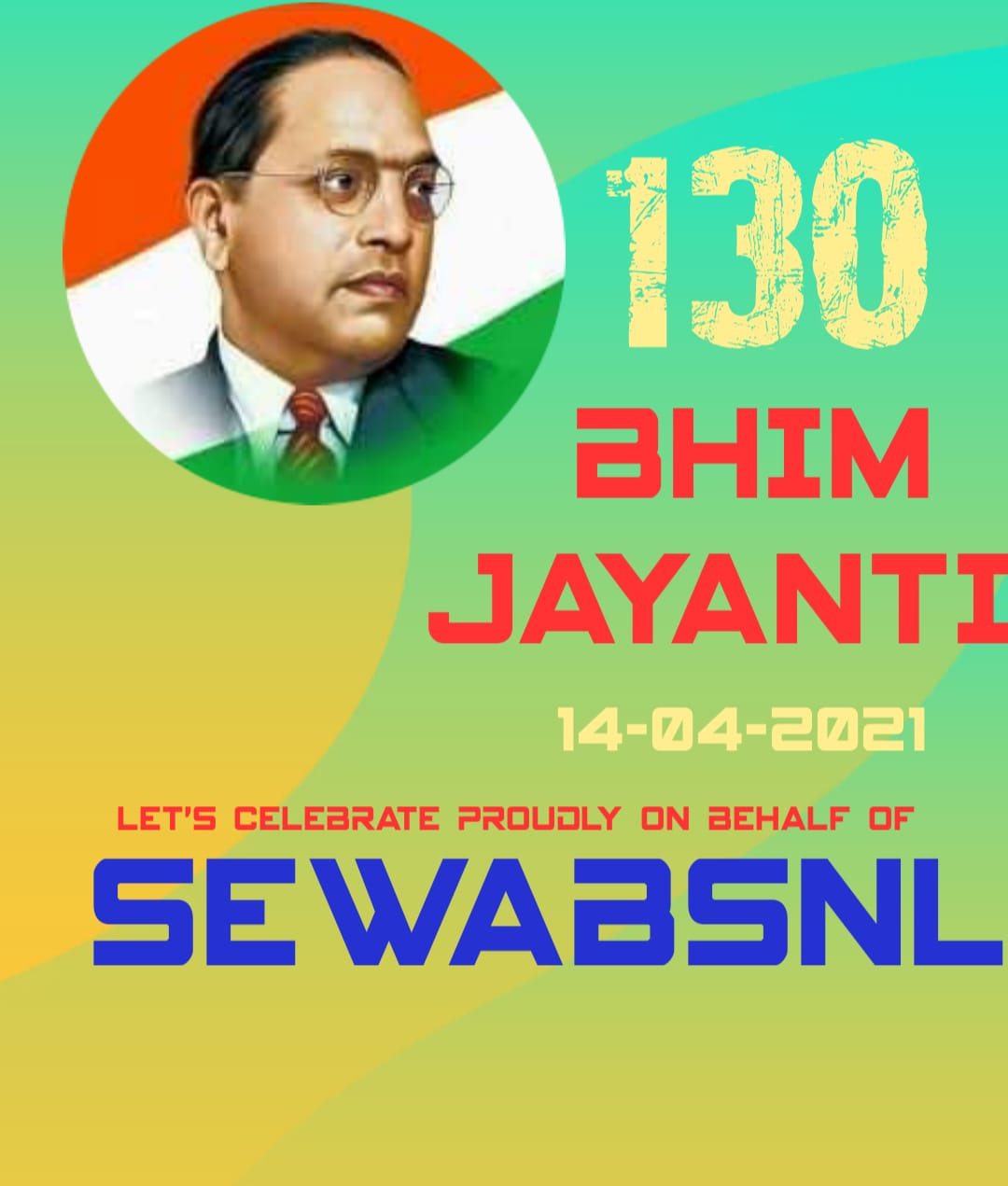 l District, Circle Bodies of SEWABSNL should ensure:-
The grand Celebration of the 130th Birth Anniversary of Our Saviour, Chief Architect of Indian Constitution, Renowned Social Reformer, An Incomparable icon who worked unequivocally against the Inequality, Injustice and discrimination, No.1 Scholar in the world, A world class great Lawyer, Economist, Journalist, Professor, Principal, Master of 64 subjects, Labour leader, Labour Minister of British india, First Law & Justice Minister of Independent India, Bharat Ratna, Babasaheb Dr B R Ambekar,.. in BSNL Offices on 14th April 2021 or afterwards
and should honestly try to get involve higher-ups of BSNL administration as well as representatives of all Unions and Associations to commemorate the memory of Babasaheb, to honour his countless contributions in the making of present-day independence India and to explore the Vision, Ideology and Mission of Babasaheb.
It is also suggested that on this auspicious occasion, the Preamble of Indian Constitution drafted by Babasaheb should be given to the Guests of BSNL administration, representatives of Unions and Associations and functionaries, loyal Members of SEWABSNL those who are attending Babasaheb's Birthday function for wide publicity of Indian Constitution.
Preamble of Indian Constitution must also be displayed in SEWABSNL Offices and Work Places so as to know about the face of Indian Constitution and foresight of Babasaheb.
All the precautionary measures as advised by govt must be adhered at the time of gathering to avoid contracting covid-19.