APPROVAL OF SEWA TN CIRCLE BY SEWA CHQ – THANKS AND CONGRATS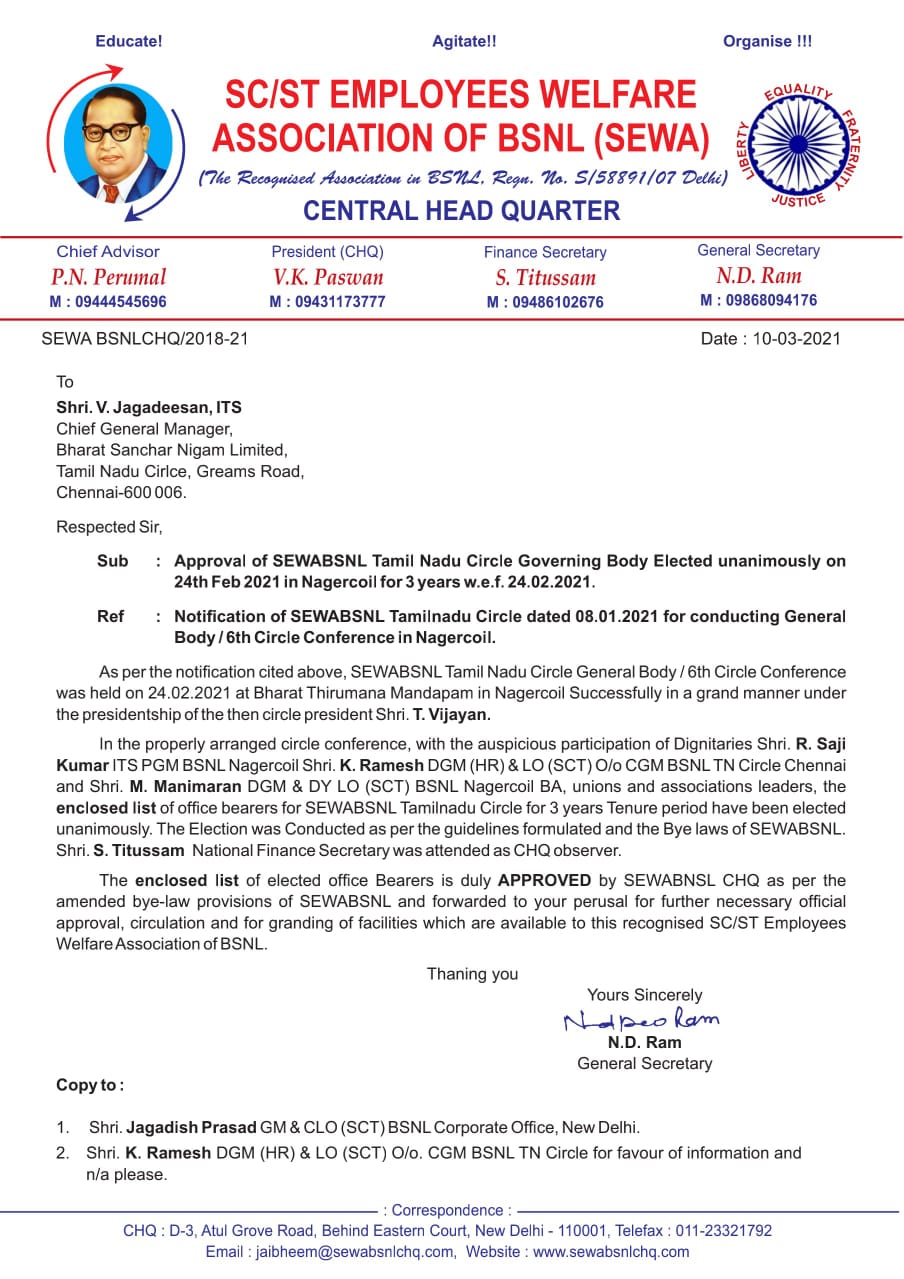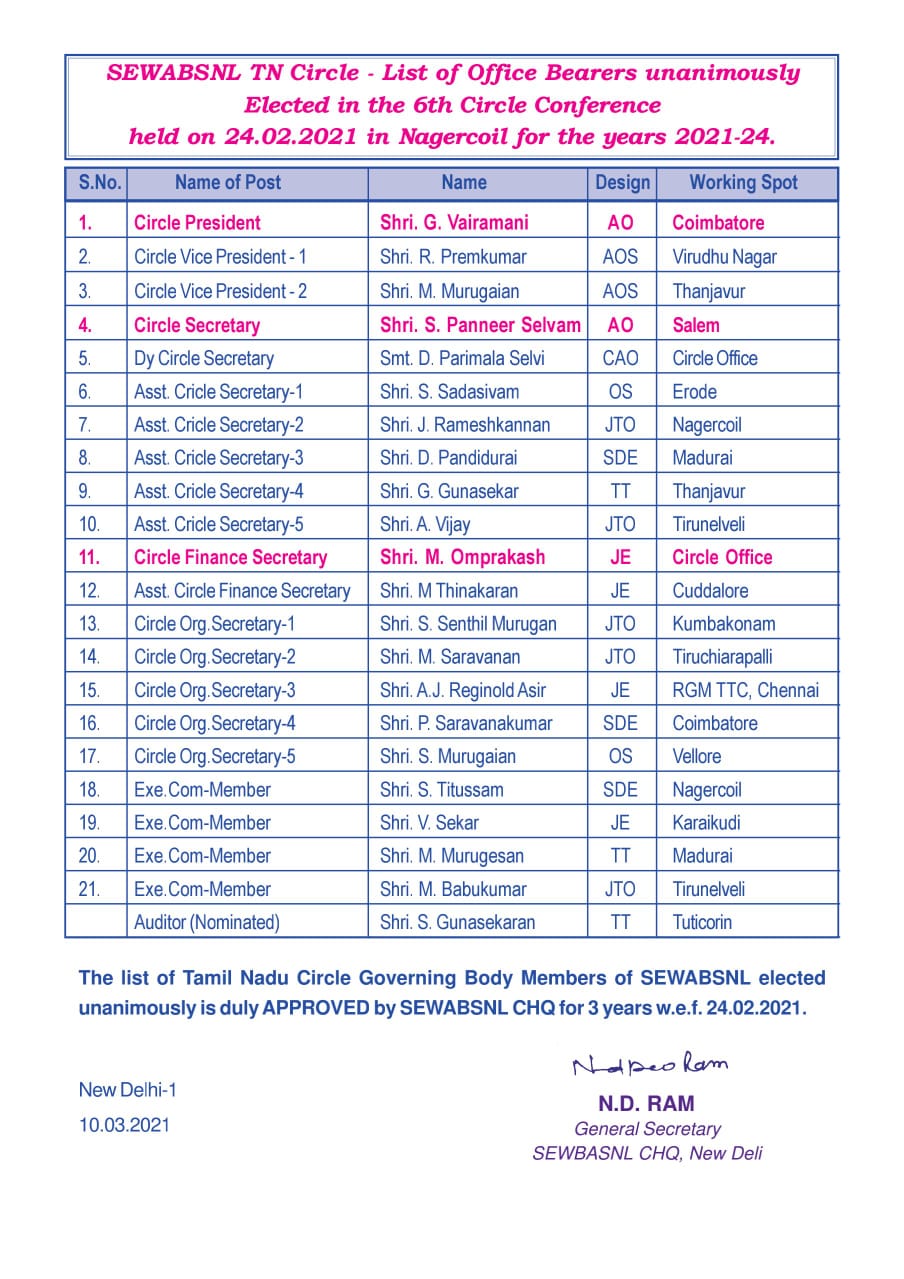 Our GS Bro N D Ram has duly Approved the newly / unanimously Elected  Circle Governing Body Members List of SEWABSNL Tamil Nadu Circle today 10/03/2021 and he has sent the Approved list to the CGM BSNL Tamil Nadu Circle for further necessary action.
On this occasion, I honestly record my Sincere Thanks to Bro N D Ram GS for his physical presence even during this covid-19 and early proper approval, Bro S Titussam NFS, Bro T Vijayan erstwhile CP & Team Nagercoil for Successful conduction of Conference amid disruption generated by vested interests, Bro G Kanagarajan CHQ Advisor & Team members for smooth conduction of election as per bye-law of SEWA and guidelines formulated and Hearty Congratulations to all newly elected Circle Governing Body Members with a request to further unite and strengthen our SEWA in TN Circle.
My Sincere Thanks to All Ardent Loyal Members, Office Bearers of all layers, Leaders and Well-Wishers of SEWA TN Circle for your dedication. Let's march all together to achieve the goal of SEWA.